Professional Development
​The PROMISE program not only offers a chance for hands-on experimental learning at the job site, it also provides in-depth professional development. As a complement to my full-time role at the SMILE Program, I attended weekly professional development sessions that helped to support my growth and shape my development as an emerging professional.
​One of the most significant aspects of the professional development process in the PROMISE internship was the creation and refinement of our personal mission statement, which you can find on the About Me page. Additionally, I focused on integrating social justice, reflection, accountability, and leadership into my professional work. Through these sessions and the discussions that followed, I began to identify goals and areas of growth while defining myself as a professional.
Here you can explore some of my own personal takeaways from these sessions.
---
Reflection

​Defining and articulating my personal and professional values and goals
Understanding how to present your personal brand
Learning how to seek out new opportunities for ​​growth

Accountability

Creating long term stretch goals​
Defining short term, manageable goals that feed in to long term goals
Learning how to properly and professionally receive and provide feedback

Community and Leadership

Learning how to improve and develop programs​

Understanding how to create and maintain professional connections and partnerships
Conducting information interviews and gaining knowledge from other professional's experience.

Social Justice

Learning to identify the dominant and target identities that you hold
Encouraging open-mindedness, respect, understanding, and acceptance​​
Learning how to build genuine and meaningful relationships​
Powered by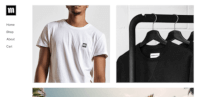 Create your own unique website with customizable templates.
Photos used under Creative Commons from r.nial.bradshaw, 드림포유, Wonder woman0731, weiss_paarz_photos